Sponsors
Thank you to our 2017 sponsors.

DoubleMap
DoubleMap provides transit software for universities, municipalities, corporations, and airports worldwide. Our products, such as mobile apps for catching the bus, and automated voice annunciation for visually-impaired riders, have proven to be key differentiators, and have allowed DoubleMap to experience exponential year-over-year growth. DoubleMap's new on-demand product, TapRide, helped attract 40+ new clients by itself, including Nike; which used it to create an internal ride share program. This growth resulted in DoubleMap being selected as the 93rd fastest growing company nationwide on Inc. Magazine's 5000 list, while also being the 12th fastest growing company in Indiana on IBJs Fast 25 list.

Okta
Okta is the leading provider of identity for the enterprise. The Okta Identity Cloud connects and protects employees of many of the world's largest enterprises. It also securely connects enterprises to their partners, suppliers and customers. With deep integrations to over 5,000 apps, the Okta Identity Cloud enables simple and secure access from any device. Thousands of customers, including Experian, 20th Century Fox, LinkedIn, Flex, News Corp, Dish Networks and Adobe trust Okta to work faster, boost revenue and stay secure. Okta helps customers fulfill their missions faster by making it safe and easy to use the technologies they need to do their most significant work.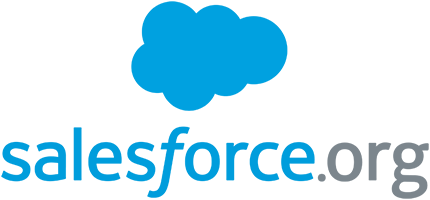 Salesforce.org
Salesforce.org is a nonprofit social enterprise with a mission to empower its community of stakeholders to accelerate impact in a whole new way. It impacts thousands of organizations and the millions of people they serve by delivering the world's best nonprofit and educational technology solutions at affordable rates. Salesforce.org leverages a unique self-sustaining model to generously re-invest the revenue generated back into the community through strategic grants.

Amazon Web Services
Amazon Web Services delivers innovative cloud technology - including compute, store, database, and analytics services - that helps institutions lower costs, scale applications, and meet the needs of the modern student.

GreyHeller
Our solution empowers large enterprises to modernize and securitize their ERP implementations. The company has created both an innovative way to configure and mobilize the PeopleSoft application to support all devices without the need for costly front-end coding, and a unique offering to address security breaches driven by human error.

Radius Networks
Radius Networks builds and maintains proximity networks for some of the world's largest brands and millions of users in many different types of venues, such as sports stadiums, colleges and universities, hotels, malls, retail stores and restaurants. Radius Networks delivers end-to-end managed solutions for proximity beacon networks of all sizes and include network architecture, beacon deployment and optimization as well as ongoing monitoring and maintenance of the entire system.