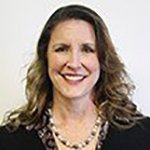 Valerie Craig
Manager Technology Applications and Services
The University of Southern Mississippi
Valerie Craig has worked in the Information Technology field for thirty years and have served as analyst, developer, trainer and director/manager of technology support, planning, marketing and application/mobile services. For the last twenty-five years, she has been with of The University of Southern Mississippi where she supports, among other things, the mobile presence at the university. According to Valerie, the best part of her job is getting to work with the students on her team and allowing them to acquire skills so they can find rewarding jobs when they graduate. Valerie has a B.S. in Computer Science from graduate of Nicholls State University, Thibodaux, LA. She is pursuing a second Bachelor's degree in Nutrition and Dietetics to plan for a second career and a new life after retirement. Valerie loves to cook and to feed people and plans to turn this passion into her life's work.