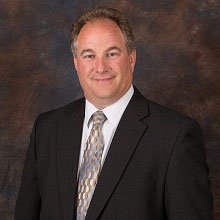 Mark Albert
Director, University Web & Identity Services
The George Washington University
Mark Albert is a senior information technology executive with two decades of experience leading successful IT initiatives in higher education. His background has given him a deep understanding of the strategic role of IT in both the administration and the academy and a broad range of expertise including strategic planning, project management, expectation management, innovation management, programming and analysis, customer service, mentoring and operations.
His teams have been responsible for a number of web properties, including providing mobile, portal, intranet and public-facing content as well as security, innovation and introducing new ideas. He has presented at a number of conferences, including Educause, regional Educause events and the Portal Conference and is an advocate for the collegial sharing of information among colleagues in higher education.
In his current role as the director of University Web & Identity Services, Mark oversees the web technologies and the identity services within the Division of Information Technology. He leads the web development team in managing the university's Drupal content management system, oversees the Sharepoint 2013 implementation, the portal, the digital signage project, mobile app project, eCommerce service and a variety of other web-based systems, including custom-developed and vendor-supported systems. He also leads the Identity services, including Oracle Identity Manager, MS EAD, Shibboleth and other single-sign on, Multi-Factor Authentication, groups management and role-based access control mechanisms.
He holds a B.A. in English literature and a M.S. in information systems from the Shippensburg University of Pennsylvania.