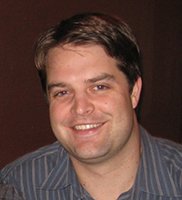 Kyle Gower-Winter
Associate Director of Custom Development
Florida State University

Kyle Gower-Winter is the Associate Director of Custom Development at Florida State University. He oversees a team of developers working on Java, Cold Fusion, and ASP.NET projects ranging from the university's identity management and admissions applications, to the myFSU portal and myFSU mobile app. Before his current position Kyle taught full-time with the FSU Program in Interdisciplinary Computing where he gained valuable experience teaching students in the classroom and online, and continues to keep a foot in the classroom teaching on an ad hoc basis for the FSU College of Business. Kyle has an MBA and MS in Computer Science from FSU, and when not working with technology he enjoys time with family and home renovation projects.